UPDATED: Sonic Crossover Event for Monster Hunter 4G Announced at TGS
by Ryan Bloom
September 18, 2014
Just Don't Expect A North American Release
The list grows ever longer of cool Sega stuff that Japan gets that we probably never will: at Tokyo Gameshow, Capcom and Sega announced a Sonic the Hedgehog event is coming to Monster Hunter 4G.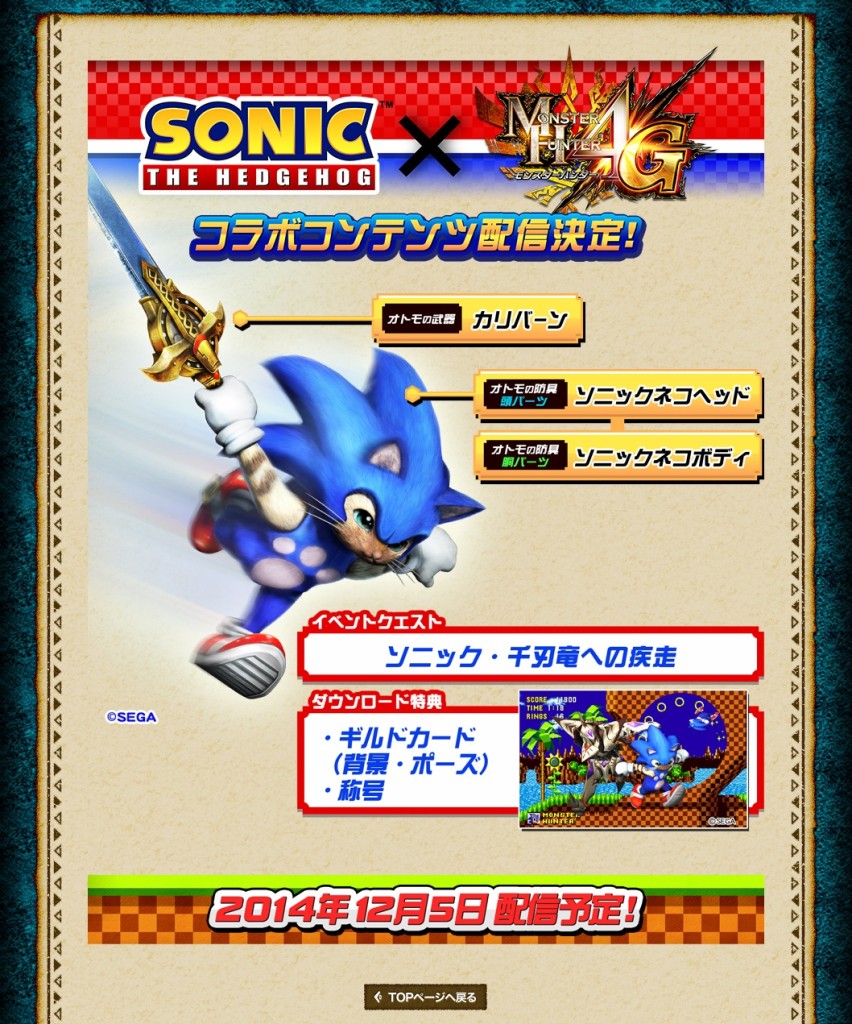 The event will involve a member of the "Felyne" race wearing the Sonic the Hedgehog outfit shown above. Users who participate in the event have a chance to get Sonic & The Black Knight's Caliburn weapon to wield in-game, as well as a special Sonic-themed guild card and even a special Sonic running pose for their character.
Monster Hunter 4G for the Nintendo 3DS is slated for a North American release (as Monster Hunter 4 Ultimate), but not until sometime next year – well after the December 5th date listed for this event. There's always hope that the event will trigger for North American users at some point in the future, but I wouldn't hold my breath.
Thanks goes out to Drak for help understanding what the page itself says.
Update: As Johnathan in the comments points out, Capcom Unity is confirming that the Sonic event is coming to North America and Europe, though when is anyone's guess.