Footage of Emulated Sonic X-treme Released
by Ryan Bloom
November 13, 2014
One step closer
You may remember ASSEMbler Games user "jollyroger"; they were the ones to have come in to contact with some development materials from the now-defunct Point of View Software, including materials pertaining to the creation of Sonic X-treme. Jollyroger was awaiting Sega Saturn development hardware in an effort to get the game up and running, and now it appears progress is being made:
That is a build of Sonic X-treme running on the Sega Saturn emulator, SSF. It is unknown whether or not the animation problems are a result of a problem with the emulator, or if it's a bug in the game itself – though posts in the ASSEMbler Games forums seem to suggest it may be an issue with SSF. And there's more:
Although I may be speaking too soon, there may be level editor access for building levels in the future. I cant promise anything on JR's behalf though. lets wait and see what happens shall we ?
That was posted two days ago. Today, another member involved in the project posted the following on NeoGAF: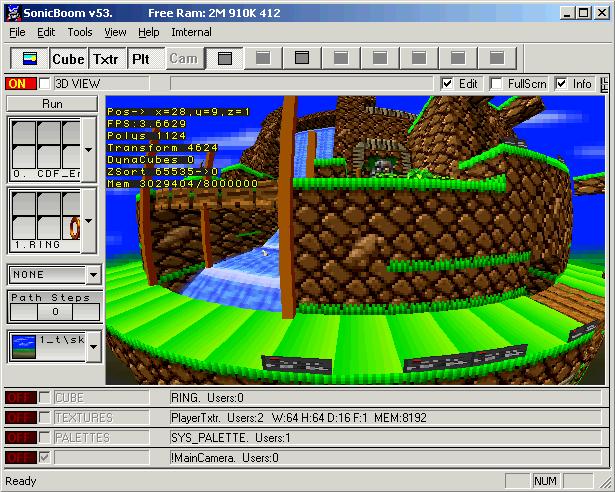 In a bit of serendipitous timing, it would appear that Sonic X-treme's level editor was called "SonicBoom".
There's likely more yet to be uncovered, and we'll keep you up to date on any major developments.