Puyo Puyo Tetris To Get a Demo in The West [UPDATE]
by Seth Ostrander
April 10, 2017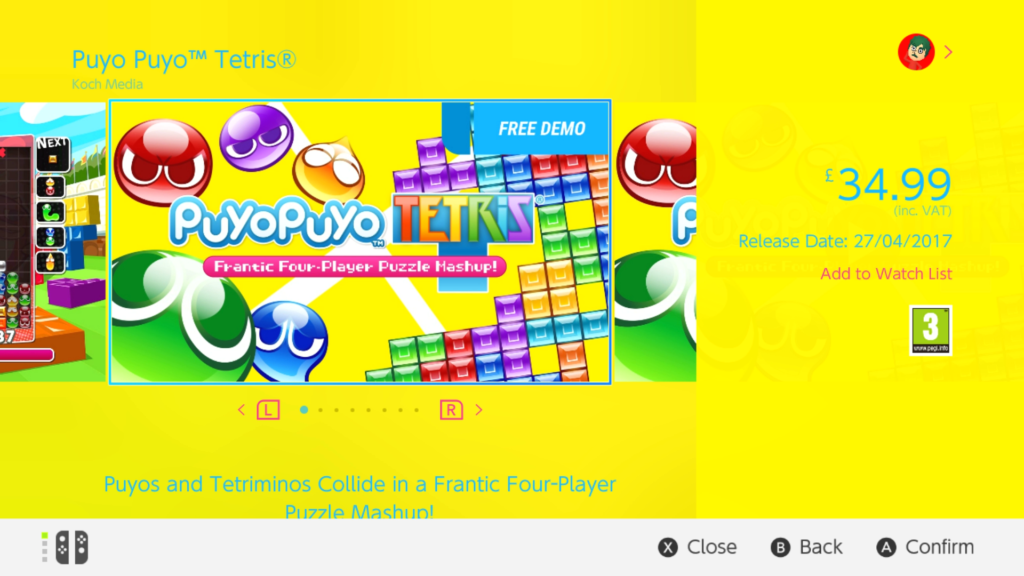 Puyo Puyo Tetris is going to get a free demo available for download, as mentioned on the Nintendo Switch PAL eShop. The demo is not available for play, and it's not mentioned on the American eShop, but will likely be released soon. Japan meanwhile already has a demo for Puyo Puyo Tetris S, that gives players a limited selection of characters and options, but the ability to play up to 4 players and controller configuration to whatever they wanted. Best part about the demo is that players can play as much as they want, unlike Wii U and 3DS demos that have a hard limit.
Whether or not the American region will get the demo, or if the PS4 version of Puyo Puyo Tetris will also get a demo, is unknown. It's also unknown if the demo will be based on the Japanese eShop version or something different. However the fact a demo is even mentioned at all for western territories is a good sign that SEGA wants players to play Puyo Puyo Tetris. Especially for Nintendo Switch owners that naturally will want more software for the system.
[UPDATE]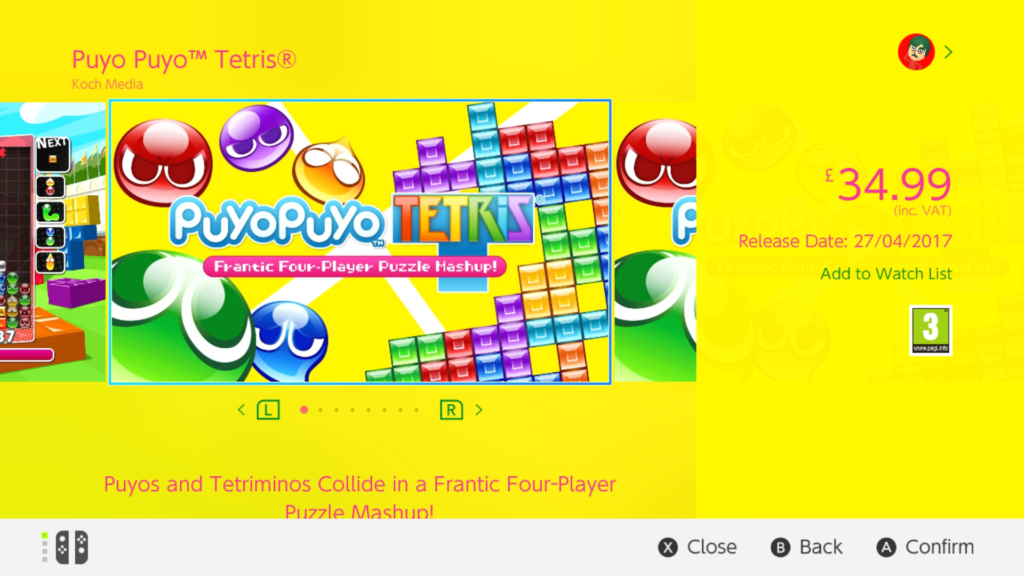 Free demo mentioned on the PAL eShop has been taken down.