New Sonic Synergy ( Sonic Boom: Rise of Lyric prototype) trailer arises
by Andrea Gil
April 11, 2017
Sonic Boom: Rise of Lyric had one of the most convulsed development processes in recent Sonic history. We know part of it, but there is still many secrets to be found. Now we know a little more about it's trip to development hell.
Thanks to Spanish site Sonic Paradise we got hold of a previously undiscovered trailer of Sonic Synergy, the game that was later renamed as Sonic Boom: Rise of Lyric.
A member of the Spanish community, MotoBadnik, found a long-lost trailer where we can see several concept arts for the game when it was still on its Synergy phase, along with many lost levels, animation and images, and even a 4 player mode. The game was already set on Wii U, but we can see scenes from a more detailed version of the game running on a higher spec system, like the reveal trailer had. There is also a few unused Eggman redesigns.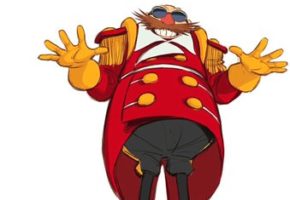 The trailer was used for a sales presentation, and was published at Michael Horwitz, a professional trailer editor who has worked on several other AAA games trailers like The Last of Us, Uncharted 3, Battlefield Hardline and many others. Sonic Synergy trailer was embed at his portfolio site along with many of his other works, for 2 years completely unknown to the community until now, but thanks to MotoBadnik and Sonic Paradise we can finally take a look at this piece of Sonic history.