Licensing Expo SEGA Promo Poster May Have New Sonic Mania Zone Image
by SSF1991
May 24, 2017
If there's one thing that SEGA's appearances at licensing expos love doing, it's teasing us with information that we haven't heard from SEGA's PR. In this case, this year's Vegas Licensing Expo had a promotional poster for a SEGA meeting that had various images of Sonic Forces and Sonic Mania:
Seen at the Luxor in Las Vegas. Incoming Sonic slot machine? pic.twitter.com/vwO8wA7qpw

— Andrew Duron (@Duronski) May 22, 2017
One of those Mania images seem to be from a new zone that hasn't been announced yet.
It seems that a brand new zone for Sonic Mania has been spotted at Vegas' Licensing Expo! (Thanks to @BionicBuzz for the picture) pic.twitter.com/GSpkjijjgs

— BlueParadox (@BlueParax) May 24, 2017
It would bring the overall total of Sonic Mania zones to 5 (and counting). But that's not all. Some tinkering of the image followed so we could get a better look:
@BlueParax @BionicBuzz np, also added a little bit contrast and stuff 👌 pic.twitter.com/ceb1VZ3tBD

— Nirbion 피자 (@Nirbion) May 24, 2017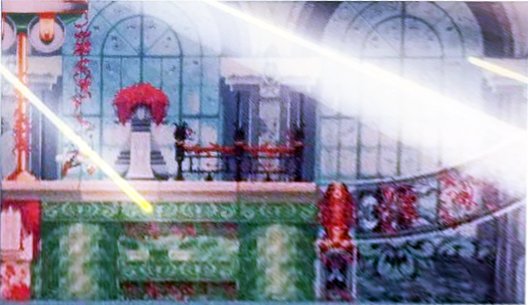 Whatever this zone is, we may find out more about it next month, at E3. We've already had the big E3-related Forces news (the Custom Hero gameplay/trailer) so this might be part of the Mania's E3 news. It's also very likely that an exact release date will be announced at E3, but we'll see.