Location Tests For "House of the Dead 5" Begin
by Ryan Bloom
January 15, 2018
"Scarlet Dawn" rises in Akihabara
Though the arcade industry isn't what it used to be, Sega seems committed to iterating on a few key franchises. The most recent of which is the fifth entry in their long-running zombie shooter franchise, "House of the Dead: Scarlet Dawn." Astute readers will be quick to point out that there have actually been way more than just five House of the Dead games, including spinoffs like Typing of the Dead and the House of the Dead EX party game, but as far as main-line, lightgun, arcade shooters goes, Scarlet Dawn is technically the fifth game. Y'know, if you want to split hairs.
According to Inside-Games.jp, the location test will begin on January 19th and run all weekend at Sega Building 3 in Akihabara.
According to Sega, House of the Dead: Scarlet Dawn utilizes Unreal Engine 4 to display more zombies on screen than the franchise has ever seen before. True enough, the sample screenshots do show a significantly larger number of zombies than previous House of the Dead adventures.
This slideshow requires JavaScript.
The cabinet also brings unique functionality to the table, featuring a booth design with rumbling seats and a cannon that blasts players in the face with a air. The outside also features a pretty rad motion-sensing zombie hologram, showing a creature trying to tear its way out of the booth.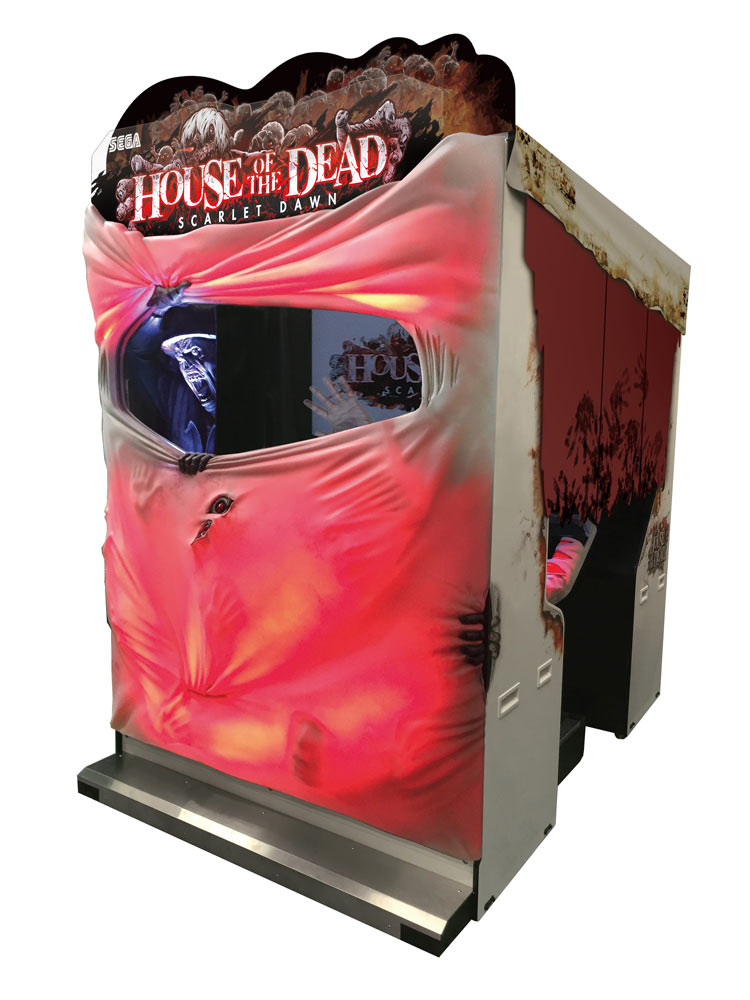 So far no further details on House of the Dead: Scarlet Dawn have been announced, but presumably this game will stay exclusive to arcades, and possibly even exclusive to Japan. A growing number of the last remaining arcade game developers are learning that if they expect to make any money back on their games, it's by never, ever doing home console ports. Not only that, one would assume the lack of hardware support for light gun shooters on modern consoles puts a damper on the prospects of a home port.
Stranger things have happened, and if stranger things do happen, we'll keep you updated.
More screenshots: