SAGE 2018 Booth Overviews: Set 3
by Tristan Oliver
August 26, 2018
Every day of SAGE, TSSZ will give you brief overviews of each booth's amazing community content. Be sure to check back during the expo for more, and look out for Ryan Bloom giving each work a separate mini-review! You can play all games featured by heading to SAGE and clicking on the Games tab.
---
Battle Cross FEVER
If you're looking for a Sonic-themed Smash at this year's SAGE, Battle Cross FEVER may be up your alley. Featuring characters from such franchises as Dragon Ball Z, Street Fighter, Final Fantasy and more, the demo at the show this year allows for up to 18 player battle with low latency using Parsec. All of the action happens on expansive 2.5D battle stages.
Sonic Battle R
But why stop at 18-player simultaneous action? Sonic Battle R ups the ante and allows up to 20 players at a time–but this time, you're racing against your opponents in several worlds from all manner of Sonic history. Extra features include hub worlds and customizable characters.
Kirby Gamble Galaxy Stories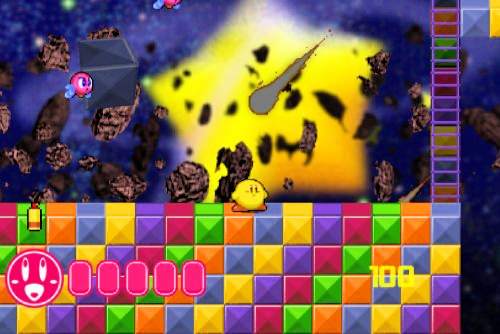 The amount of non-Sonic fan games continues to increase at SAGE with each passing year. This year, two Kirby fan games are showcased. This one, from MegaStrimp, features two levels with classic Kirby game mechanics in the Gamble Galaxy, as well as an endless runner mode based on Kirby Mass Attack. 
Sonic Project S
As SAGE has evolved, the genres fans have developed for the stage have gone well beyond platforming. This ambitious rhythm game includes more than 20 music tracks, including an original piece from Hunnid-P! You can listen and compete across several Sonic zones, go for the high score, and a take a trip through Sonic history. There's even a mobile edition for Android to take it with you on the go.
Sonic Pursuit
WIER's entry for SAGE this year is a standard platformer, meant to take place after Sonic Mania. Coming along for the ride are several familiar faces from the Sonic universe, including several members of the Chaotix, Nack, and Bean from Sonic the Fighters. There will also be three new sentient Egg Robos to clash with, and several original moves planned, including an evolved jump, and a wild "Static Release" special move.