Sega Heroes Interview: Bart Simon of Demiurge Studios
by TSSZ Staff
December 7, 2018
Sega's recently released Sega Heroes on mobile is enjoying strong user reviews and participation. It's the latest success story for Demiurge Studios, which Sega acquired in 2015. The group was most recently behind Crazy Taxi Tycoon, and has reinvented itself for the mobile-first age after having a hand in such strong franchises as Mass Effect and BioShock.
Demiurge's General Manager, Bart Simon, spoke to TSSZ about Heroes' development, and is already looking toward the app's future.
—–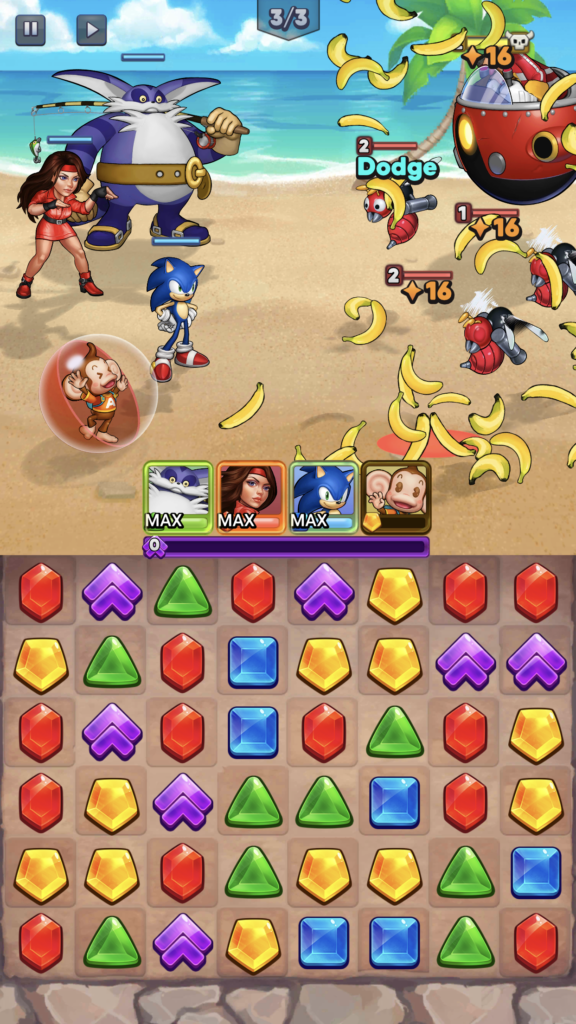 For those unaware, what is SEGA Heroes' general plot and gameplay?
SEGA Heroes introduces an all-new "Big Bad" into the SEGA universe in the shape of Dremagen, a mysterious sorceress from the negative dimension. Having assembled an evil army of clones from all manner of SEGA worlds, she's up to no good. Legendary SEGA Heroes form an unlikely alliance to put a stop to her diabolical plans!
Core gameplay is familiar to anyone who's played a match 3 puzzler before, though it's all within the context of a rich RPG. We've lovingly poured in a ton of SEGA references, especially in terms of each Hero's Skills. As you progress and unlock more classic SEGA characters, you'll find that by mixing teams up you can find excellent combinations that complement your unique play style.
The mechanics are pretty unique, fusing RPG style combat with tile-matching puzzles. Did the studio find any inspirations, SEGA or otherwise, during development?
We play a ton of games and pull inspiration from just about every one of them! That being said, the core of the game is certainly influenced by Puzzle Quest, which is really the grand-daddy of the Match-3 RPG genre. We've become more familiar with these mechanics through our work on Marvel Puzzle Quest.
SEGA Heroes had a limited "preview" launch in certain countries – how much is your studio concentrating on feedback and usage in that window to get the mechanics right for the full rollout?
We are intensely feedback-driven. During soft launch and beyond we listen very closely to our players. Our goal is to make a game that people love playing and there's really no substitute for getting their input. During the preview period we furiously iterate on balance and make sure the game's core features work well with each other.
Why the match-3 approach to gameplay?
Our belief is that match-3 is a great interface for touch – it's tactile and familiar. SEGA Heroes isn't really a puzzle game like some of the more casual match-3 titles. We really use Match-3 as the activity players do but what it's really doing is powering RPG combat. As the game matures I think you'll see lots of new characters who add new and clever wrinkles to match-3 gameplay.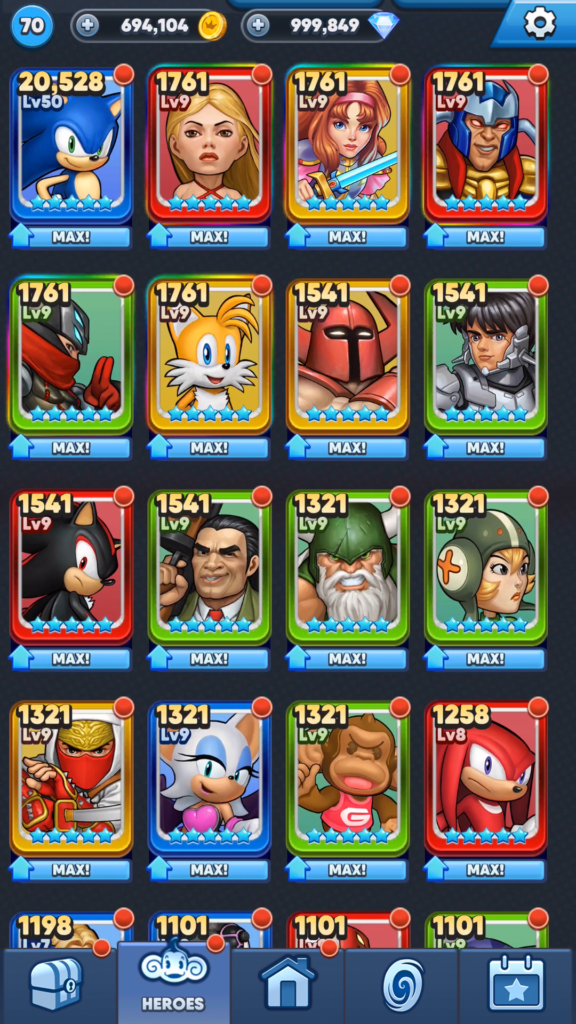 We've already seen a wide scope of characters in the preview edition. How did you go about curating the initial roster of characters, and can we expect future characters to dig deeper into SEGA's long list of familiar IP?
For launch, we wanted to choose familiar IPs that did a good job representing the breadth of the SEGA universe. As we continue to develop and support the game you'll surely see more franchises show up. We've got a long list of franchises we'd love to do… it's super hard to prioritize!
How easy or difficult is it to get access to these classic SEGA properties?
We have a terrific publishing operation and the support of all of the original IP creators. We didn't make it easy by choosing to use all of the characters rather than sticking with one franchise but since everybody knew this was the challenge going in we worked together to overcome it.
Can you say if you've been told that any particular IP or property is off limits?
We haven't figured out how to get Seaman in the game yet! Love Seaman. He's so creepy.
How will prize drops, daily quests, and any possible in-app purchases be handled? Will it be possible for players to navigate through SEGA Heroes without spending any money?
The game is designed such that dedicated players are never blocked by IAPs. It's crucial to us that the game is fun for everyone regardless of how much they are willing to spend in-game. We believe that if the game is fun, and purchases give great value, things will work out for everyone.
Finally, can you go a bit more in-depth with any plans for long-term support and special events planned for the game and its players?
We expect SEGA Heroes to run for years! New events, new features, new character releases should get released at a very steady pace. Now that the game is launched worldwide we feel like our work is just starting!