Genesis Mini Confirmed for September
by Ryan Bloom
March 29, 2019
And a peek at the games
Sega Fes, y'all! And finally, finally some hard details on what's up with the Genesis Mini. After numerous setbacks between AtGames, we have a somewhat clearer picture what this thing looks like and what it'll contain.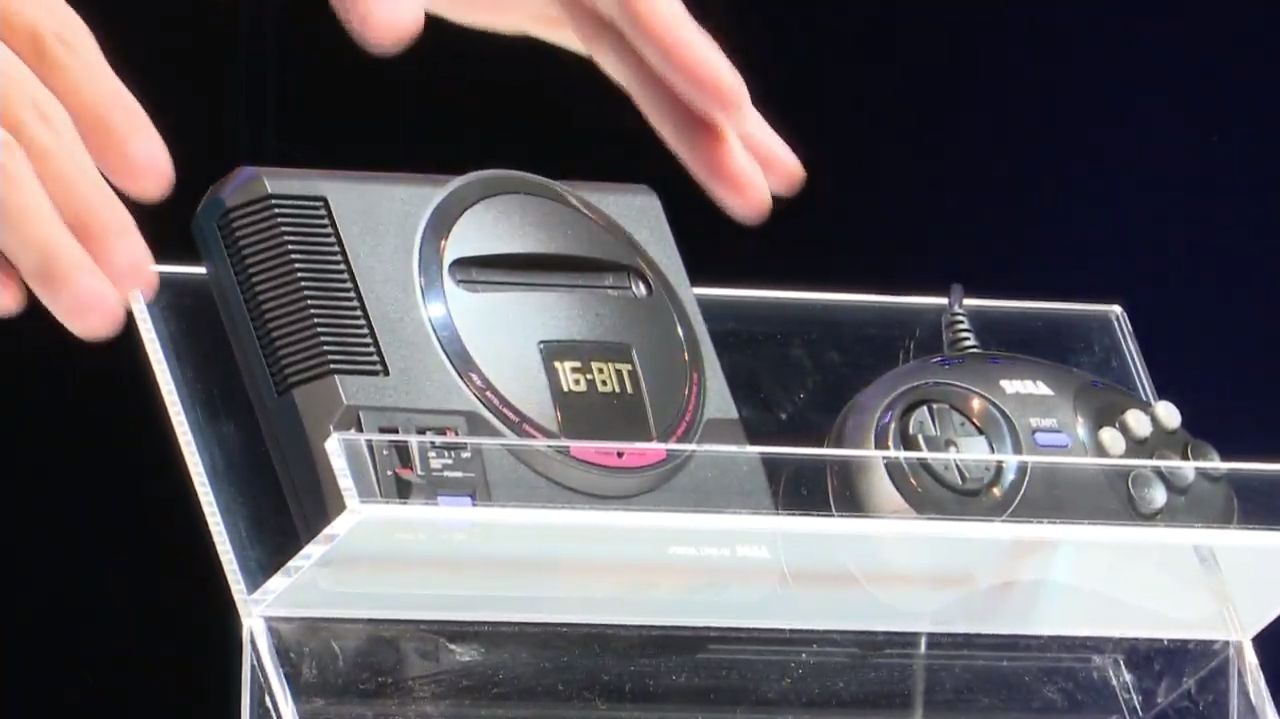 Due out on September 19th of this year, the Genesis Mini will ship with 40 preloaded games, ten of which were showcased on the Sega Fes stream:
Sonic the Hedgehog 2
Puyo Puyo 2
Shining Force
Castlevania: Bloodlines
Powerball
Gunstar Heroes
Comix Zone
Rent-a-Hero
Space Harrier II
Madou Monogatari
It's worth mentioning that several of those games have never received official English localizations, so it's very likely this list of games is for the Japanese version of the console (the Mega Drive Mini), with a separate, but similar list of games available for the North American console. As for what those games are, we'll just have to wait and see.
Two editions of the Genesis Mini are set to release. For ¥6980 ($62), you get the console and one controller. For ¥8980 ($81), you get the console and two controllers for co-op play.
Again, all of this seems to be for the Japanese version of the Genesis Mini, but until North American and European details are revealed, it provides a pretty decent ballpark on what to expect. For example, I'd expect $59.99 and $79.99 for the one and two player versions of the Genesis Mini, respectively.
Stay tuned, folks.