Data Discs to Release Sonic CD Vinyl Set
by Tristan Oliver
June 14, 2019
Data Discs, known for the release of the Sonic Mania vinyl set, is back in business with the blue hedgehog with their upcoming vinyl remaster of Sonic CD.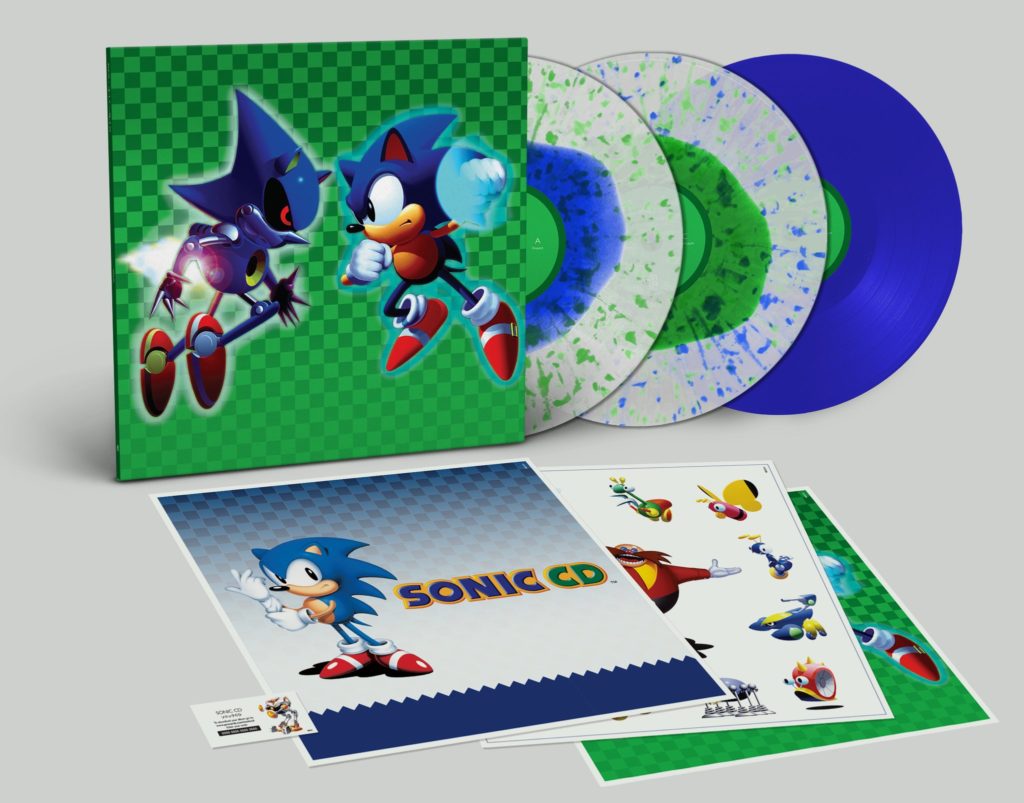 The original soundtrack from Japan will be part of a triple 180g vinyl LP set to be released in September. Arranged by the game's four time zones of Present, Past, Bad Future and Good Future, the media will be bookended with SCD themed art, liner notes from Naofumi Hataya, and codes to download the soundtrack digitally, both lossy and lossless. The game's custom-composed US soundtrack is nowhere in sight.
There will be three versions of the release. If you pre-order by Monday at 7AM ET, you can guarantee yourself a copy–in particular, the special blue-etched edition, pictured above. Pure blue and black vinyl will also be available.