Movie Sonic Style Halloween Masks Now for Sale
by Tristan Oliver
July 30, 2019
It's never too early to think about Halloween – truth be told, it's on a lot of American minds right now. In preparation for the big event, if you ever thought you could say Meow better than Ben Schwartz, have we got the Halloween accessory for you.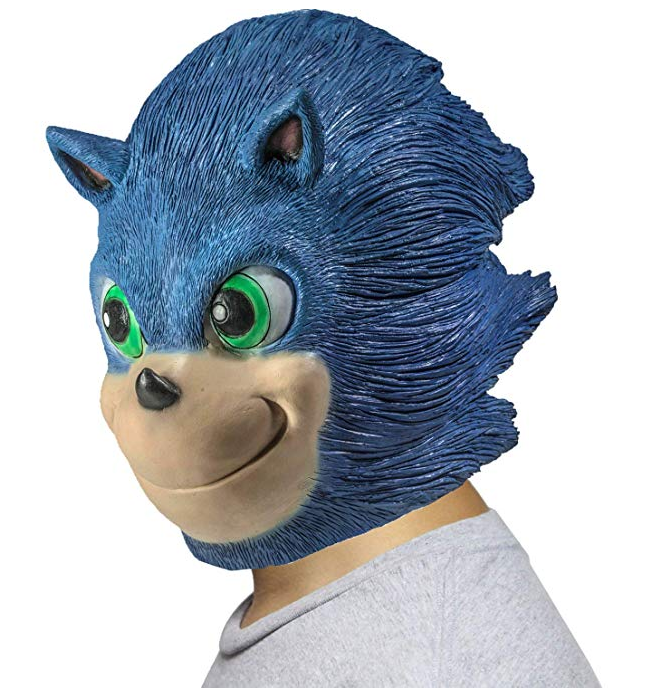 Movie Sonic has apparently been turned into a mask, redesign be damned. It's now available for purchase on Amazon through third party retailers for about $45. We'd like to believe these are unofficial knock-offs, but we found two retailers selling the mask on the global giant. One of those retailers even called the mask "a necessary outfit suit for movie cosplay."
It will fit most adult heads and, beyond Halloween, will be the perfect accessory for hiding the shame your actual head will show beneath for wearing in the first place.